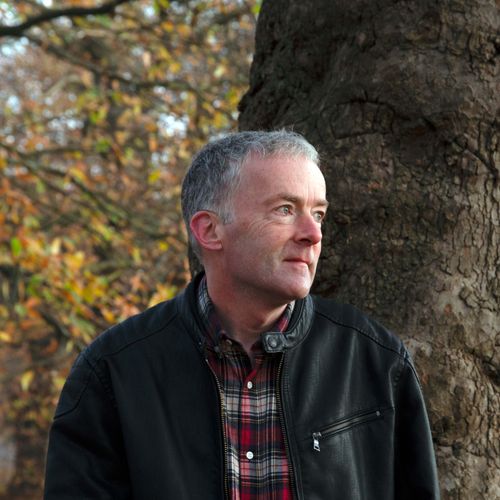 Andy Smythe BIOGRAPHY
"Songs beyond the scope of most singer/songwriters" TIME OUT
"Beautiful voice – songs straight from the heart" MIKE SCOTT of THE WATERBOYS
A singer-songwriter based in Greenwich,  Andy Smythe has for the past 20 years years quietly stolen the hearts and minds of all that hear his evocative, finely crafted songs. He has a truly fantastic tenor voice with a huge range that is arguably as good a voice as you'll hear on the circuit. Combined with his unique piano, guitar playing and storytelling, Andy will guarantee you an evening of non-stop entertainment! At folk clubs across England such as the Red Lion Folk Club in Birmingham Andy has played with the very best UK folk artists such as Jez Lowe, Peggy Seeger and Martin Carthy.
Andy's performances have won over audiences and earned him accolades from the likes of The Waterboys' Mike Scott. In 2003 his debut album 'Love Unspoken' was released in the USA. He has since been touring on the folk circuit and has appeared at a number of major folk festivals across the UK such as Broadstairs, Tenterden, Spratton and Folk on the Pier at Cromer. Andy's act encompasses a huge variety of songs drawing on 5 album's worth of original material and originals from the likes of Leonard cohen, Rufus Wainwirght and Phil Ochs. His unique piano playing on his full-sized electric piano brings to mind perhaps Rufus Wainwright and he also writes poetic lyrics inspired by very English writers such as Laurie Lee. Andy is also a proficient guitar player and his songs encompass wonderful stories of struggle and joy.
 Andy has played pavements, bars, clubs, folk clubs, bluegrass/blues/folk festivals all over the UK. He's also played concert gigs in New York and London on Steinway grand pianos! He'll bring a unique evening of tales, song and entertainment.
Andy is currently putting together a new band to support the release of his forthcoming album 'Hard to be Human'. Watch this space!
Add text